Professional Development
Teaching water issues? Connecting global and environmental education to your classroom? Doing an in-service project with your club?
We can help you incorporate global water education into your curriculum. Wavemakers also supports teachers and students to create and implement action projects.
Tikho's Story: A Quest for Clean Water in Zambia
Elementary ~ Recommended time: 60 - 90 minutes
Experience the story of Tikho, a young girl from Zambia, whose community is working to improve their access to safe drinking water. Try games and activities that will help elementary students explore global water issues. Walk away with inspirational ideas on how to teach about global citizenship and water and the tools to do it, including: a multi-media presentation, curriculum linked lessons plans, card sorting games, posters, and action sheets.  Also learn how to use these resources to engage your students to take action within their own community on global or local water issues.
Water & Global Responsibility: A STEM Unit Plan
Elementary ~ Recommended time: 1.5 - 3 hours
Where does water come from? How do we protect and share it? What is my relationship to water compared to others around the world?   This inquiry-based unit was developed during a 2-year STEM research  project between the University of Calgary, the University School, and CAWST.  The results were meaningful learning experience across all curricular areas and real world learning on global water issues.  In this workshop you will have a chance to sample parts of the unit plan and understand how to incorporate it into your curriculum.

How To Take Action & Make it Count
Junior & Senior High ~ Recommended time: 2 - 6 hours.  Full day workshop recommended.
Discover how to get youth active in global and local water issues. Going beyond the problems, this workshop provides creative step-by-step tools to engage and empower youth to be active and effective global citizens.  See examples of projects and see how Wavemakers have had a positive impact on their communities.  This workshop is ideal for educators who plan to apply for CAWST's Youth Wavemakers $500 Action Grant. The deadline for Action Project Proposals is November 15th each year.
Flood of Change: Using Documentary Storytelling to Motivate Youth Engagement in Global Water Issues
Junior & Senior High ~ Recommended time: 1.5 - 2 hours
Workshop participants will view Flood of Change, a short, captivating documentary developed in 2013 by CAWST Youth Wavemakers that shares the story of three youth in Nepal and their movement to take action around water, sanitation and hygiene.  Flood of Change was created by Nepalese youth through CAWST partner organization, who filmed 70% of the final footage and found the words and images to share this story. This approach at digital storytelling represents an authentic version of a cholera epidemic and its effect on the lives of the youth.  Flood of Change and the accomanying educator guide make a high-quality global education resource that will encourage your students to investigate individual vs. collective action; the role of government and non-government organizations to effect social change and; connection between poverty, health, safe water, sanitation and hygiene; and what they can do to take action.
How can I help? Lessons From a Global Water Charity
Junior & Senior High ~ Recommended time: 1.5 hours
"Let's build a well in Africa!" This sounds like a good idea, but is it really that simple? Let's talk about how best to "help" communities in developing countries with issues such as access to water. Although we gravitate toward fundraising for technological solutions, sharing skills and knowledge has a lasting impact. Hear field stories that demonstrate the impact of sustainable development from CAWST (Centre for Affordable Water & Sanitation Technology) and learn how you can apply sustainable development practices to your own school in-service projects.

Request a Professional Development Workshop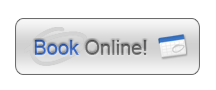 Past Clients:
Alberta
Alberta Council for Environmental Education (ACEE), Earth Matters Conference
Beginner Teacher Conference
Calgary City Teachers' Convention
Central Eastern Teachers' Convention
Global STEMx Conference
Greater Edmonton Teachers' Convention
Green Learning Academy
Mighty Peace Teachers' Convention
North Central Teachers' Convention
Palliser District Teachers' Convention
Rockyview Schools
South Western Alberta Teachers' Convention
Springbank Community High School
University of Calgary, Werklund School of Education
British Columbia
Simon Fraser University, Faculty of Education
University of Fraser Valley, Faculty of Education
University of Victoria, Faculty of Education
Victoria Island University, Faculty of Education
Ontario
Brock University, Faculty of Education
Trent University, Faculty of Education
Queens University, Faculty of Education
United States
Project WET, Blue Planet Conference